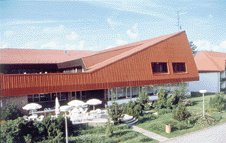 HOTEL FONTÁNA * * *
The hotel is located in a beautiful area of the Šumava mountains at Lake Lipno. The hotel complex provides rehabilitation, sports activities, and conferences. It includes 96 double bedrooms, spread out into 10 buildings. Each room has its own facilities including a shower, WC, telephone, and balcony with a view of the lake. For registration and other services, there is a central building with a reception desk, restaurant, swimming pool, sauna, fitness centre, massage salon, gym, room for table tennis, and TV room with video satellite. During the winter months, a ski lift is in operation. There is also a 25-km track for cross-country skiers, which is tended to. For individuals and groups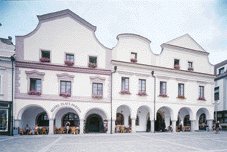 HOTEL ZLATÁ HVEZDA * * * *
It is your home - a picturesque South Bohemian spa of Třeboň, enlisted in the UNESCO list of protected historical monuments and nature reservations. The reconstructed Renaissance Golden Star Hotel is located just in the historical centre of Třeboň.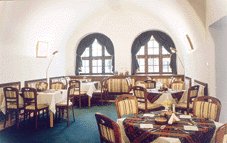 There are 42 comfortable single and double rooms and apartments with a possibility of an extra bed. All rooms have all the conveniences, direct-call telephones, and colour TV with satellite programmes. Several catering centres offer you restaurant services with a wide international cuisine - for example the Rychta restaurant, the hotel club, or the Bowling bar. For individuals and groups